2019: Hands On! Conference in Frankfurt:
All inclusive! Museums as places for ALL children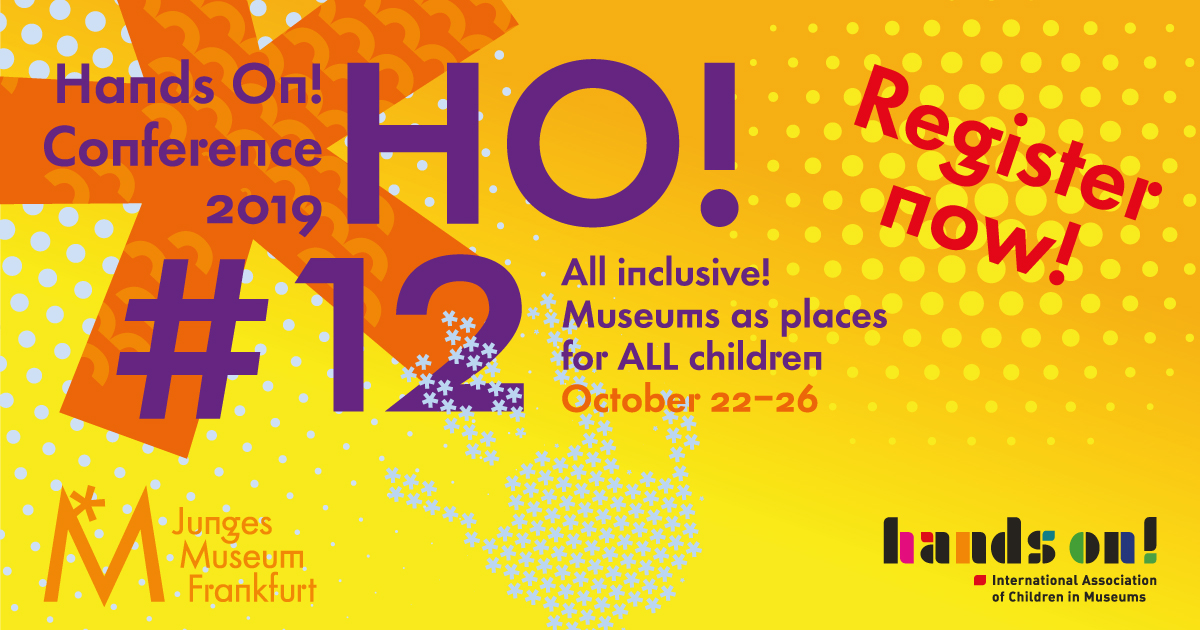 The conference will focus on museums' roles as places of social inclusion. We would like to discuss how to cater to specific needs of diverse audiences and take a closer look at how children's museums use collections to impart knowledge on cultural heritage. Last but not least, we would like to explore innovative educational formats, especially when connected to digital learning.
In order to reflect the latest developments of the field, we have chosen three focus topics.
Diverse audience(s) and social inclusion
Today's museum audiences are highly diverse: intergenerational, transcultural, from a variety of social backgrounds, with (or without) various forms of handicaps. As keepers of cultural heritage, we are responsible for providing cultural education for everybody! How can we develop exhibitions and programs for everyone? How can we design accessible exhibitions and museums?. How can we be "all-inclusive"?
Collection-based cultural education
Museums collect artifacts and objects of historical or cultural significance. Using these collections, cultural education aims to help audiences to access material and nonmaterial culture. How do museums and children's museums succeed in using objects to render cultural heritage more tangible for children? How can object-based exhibitions designed for general museum audiences become more attractive for families and children
New formats of cultural education: digital learning and beyond
Following the digital turn, digital learning, gamification and changed expectations of our audiences have shaped and transformed our field of work. How can digital learning be used as a tool to design exhibitions and educational programs for children? How can well-known forms of education, be modified and adapted to fit new needs? We would like to discuss new, avant-garde creative formats and methods of cultural education.
Conference 2019 schedule (pdf)
Conference pubilation will be available soon