Back to top
Temporarily closed!
Fri, 01. January
The museum is temporarily closed.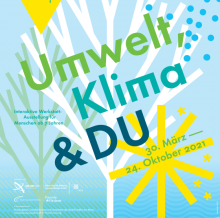 Ausstellungseröffnung: Umwelt, Klima & DU
Sun, 28. March
Besuch der neuen Ausstellung ist nur durch vorab Buchung eines time slots möglich:
Kaufen Sie für Ihren Besuch Ihre Eintrittskarte online und reservieren einen time slot: 
HMF - Online-Tickets (ticketfritz.de)
Closed!
Mon, 29. March

to

Sun, 18. April
Sorry, we are closed!
Labor Day open
Sat, 01. May

– 11-19 Uhr
Ascension Day open
Thu, 13. May

– 11-19 Uhr
Pentecost Sunday open
Sun, 23. May

– 11-19 Uhr
Wäldchestag open
Tue, 25. May

– 10-18 Uhr
Corpus Christi open
Thu, 03. June

– 11-19 Uhr